"The team won us over with an exceptional solution and a great team."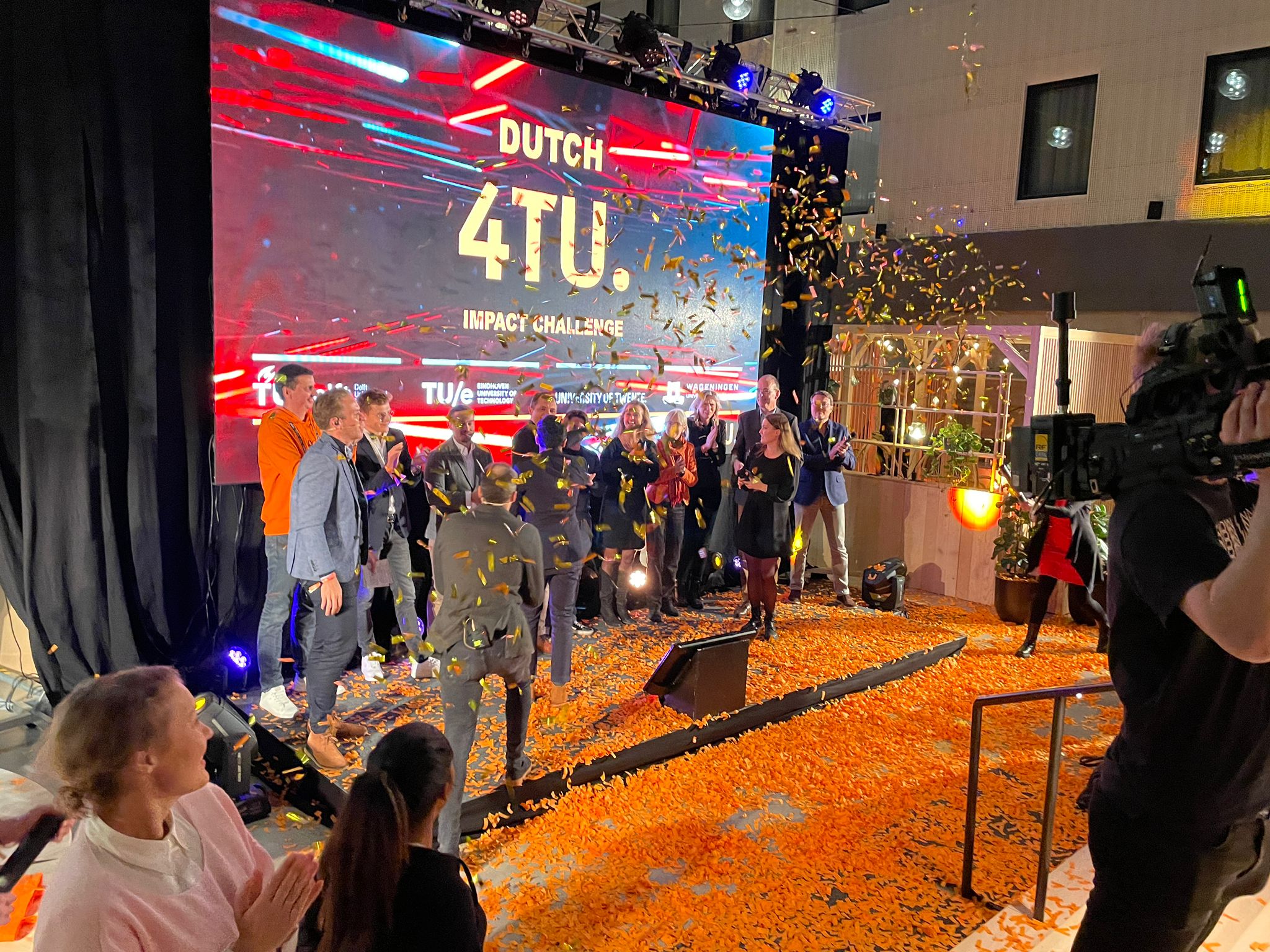 Coming down the stairs, standing on front of an electric crowd of over 350 people (live & online) all watching you expectantly, and having to deliver a pitch knowing it can make or break your next milestone, is not for the faint-hearted. As part of the programme for the Dutch mission to Slush, we had 8 promising startups from 4 Dutch technical universities pitch in front of investors, corporates entrepreneurs and even a member of the Dutch royal family, Constantijn van Oranje as Special Envoy for Techleap, at the most 'business minded' hotel in Helsinki: the VALO Hotel.
During an energetic show, pitches from Managescape (a management tool using AI for team composition decisions), Biosphere Solar (revolutionising solar panels), SenseWURk (biosensor for early sepsis detection), Shift (small-scale hydrogen storage systems), SAVR (VR safety training), Sizeright (virtual fitting assistant in an app), Cryocop (turning carbon waste into circular materials) and Aristotle Technologies (tooling for cognitive training)  followed each other in rapid succession. Each one was selected during the preliminary rounds held at the separate universities. Each one has the potential to make our world better, safer, cleaner, more equal, healthier and circular. In the past few months, they got help from a broad partner network in overcoming the first hurdles on the way of entrepreneurs, while preparing them for their moment to shine on this international stage.
While the jury deliberated on the winner, Constantijn van Oranje was asked to shed some light on the attraction of international events like Slush and how to make serendipity work for you during these events and their side events.
And then it was time to celebrate successes from other Dutch participants of the mission. From recent investment rounds, big chunky contracts, to product launches and vital team expansions. Hats off to Quan, Hireport, Integer Solutions, GreenSwapp, Taem.io and Circularise for their achievements (which we  document here)!
"The team won us over with an exceptional solution and a great team. Congratulations to Cryocop!"
Hats off to winning the 4TU. Impact Challenge 2022 trophy!