Innovating in the Netherlands
Fuelled by a commitment to addressing global challenges through innovative solutions, the Dutch start-up sector is built on a foundation of creativity and collaboration. From sustainable initiatives making a difference to the bold endeavours pushing the boundaries, the Netherlands has a community of capable partners with innovative solutions for a sustainable and inclusive future. This spirit of disruptive entrepreneurship is embodied by a myriad of start-ups including The Great Bubble Barrier.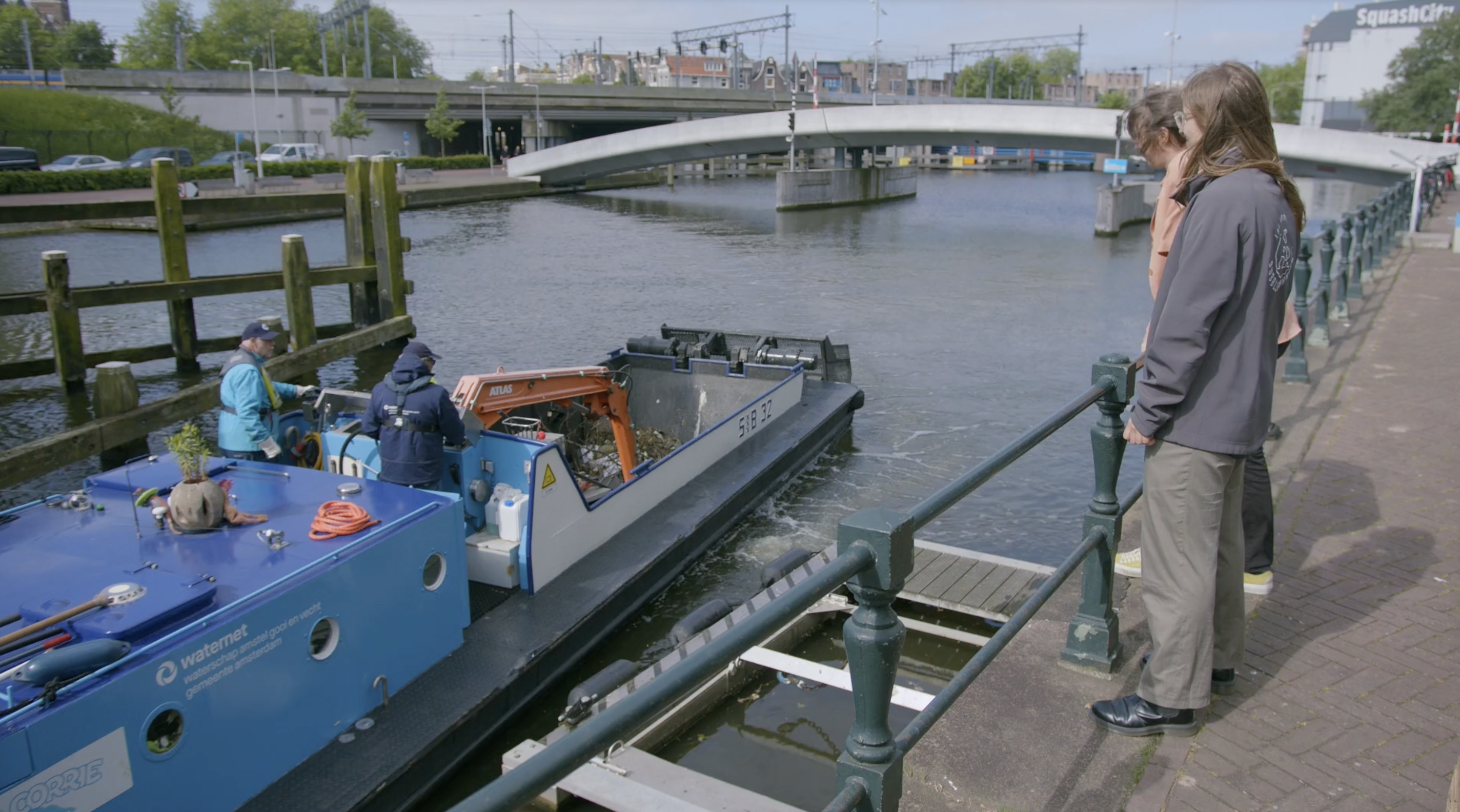 The majority of plastic in the seas come from our rivers and canals where it harms wildlife, damages boats and contributes to climate change. But once plastic waste has entered our oceans, it is nearly impossible to capture and remove. In The Netherlands, a country defined by its waterways, a team of ocean enthusiasts led by Francis Zoet, Anne Marieke Eveleens, and Philip Ehrhorn have developed an ingenious way to stop harmful plastic from reaching our oceans.
Meet The Great Bubble Barrier. The Great Bubble Barrier is a social start-up focused on ridding rivers and other waterways of plastic pollution, to prevent it from reaching the ocean. The technology behind the Bubble Barrier is simple: air is pumped through a perforated tube placed diagonally on the riverbed to create a "curtain" of bubbles, which directs plastic up to the surface and into a waste collection system, all without obstructing wildlife or boats. To date, the Bubble Barrier has been proven to catch on average 86 percent of plastic waste. 
Looking to create international partnerships, The Great Bubble Barrier joined the Dutch economic mission to Indonesia.
Learn more about the Great Bubble Barrier by watching the video below.