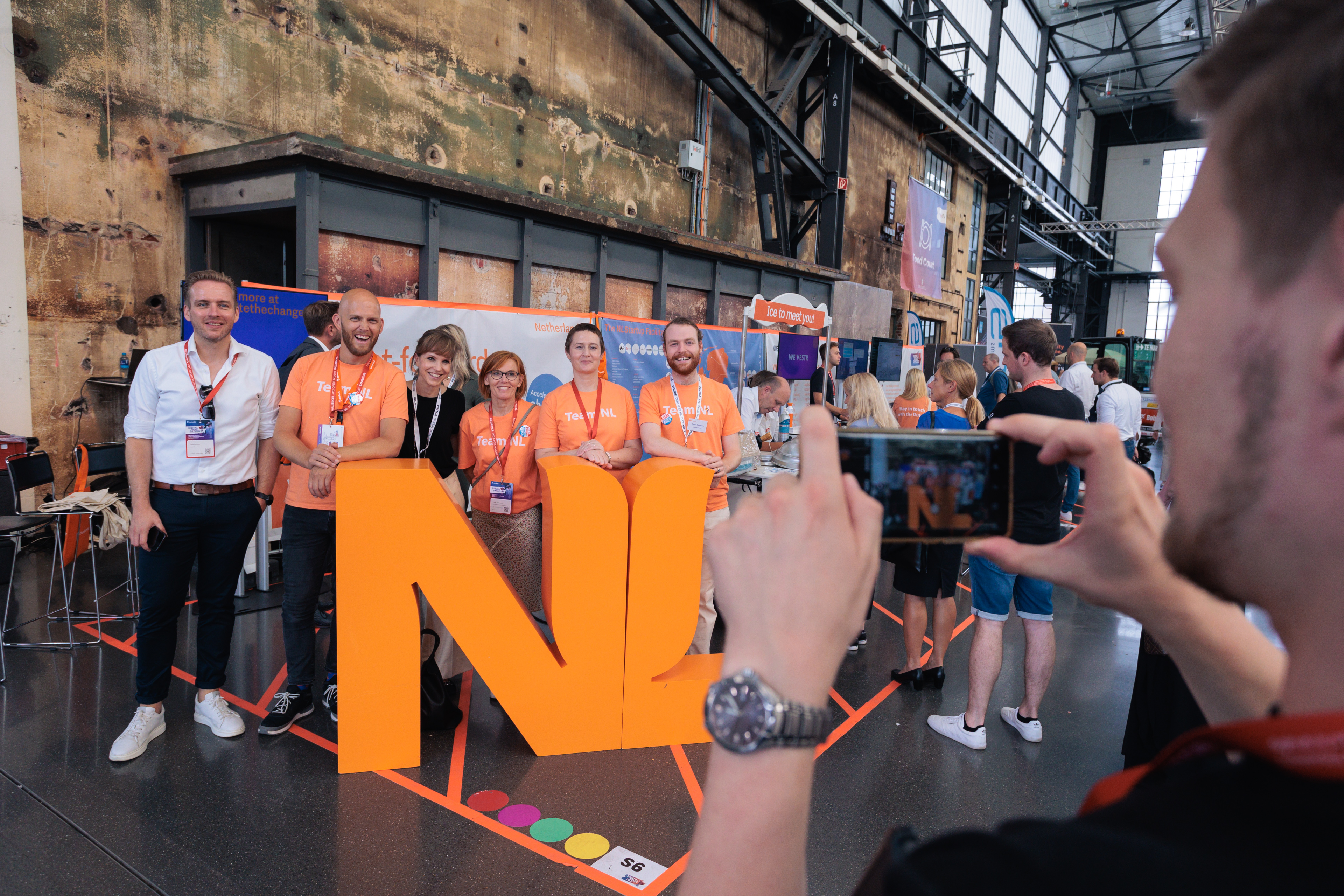 Die Niederländische Straße
Digital Demo Day Dusseldorf is Germany's biggest startup show and conference. A chance to discuss and share cutting edge technology. The Netherlands will be present with a delegation of companies. Creating one big orange street, no doubt quickly dubbed "die Niederländische Straße" again, these startups and scale-ups will be showcasing their prototypes, while inviting the world to collaborate on innovative tech solutions for global challenges.
For more information on Digital Demo Day, please visit their website.
Please note: this event is in the past. Please watch the after movie below.